Blog
Little Girl With Big Heart Gives Back to Signature HealthCARE of Roanoke Rapids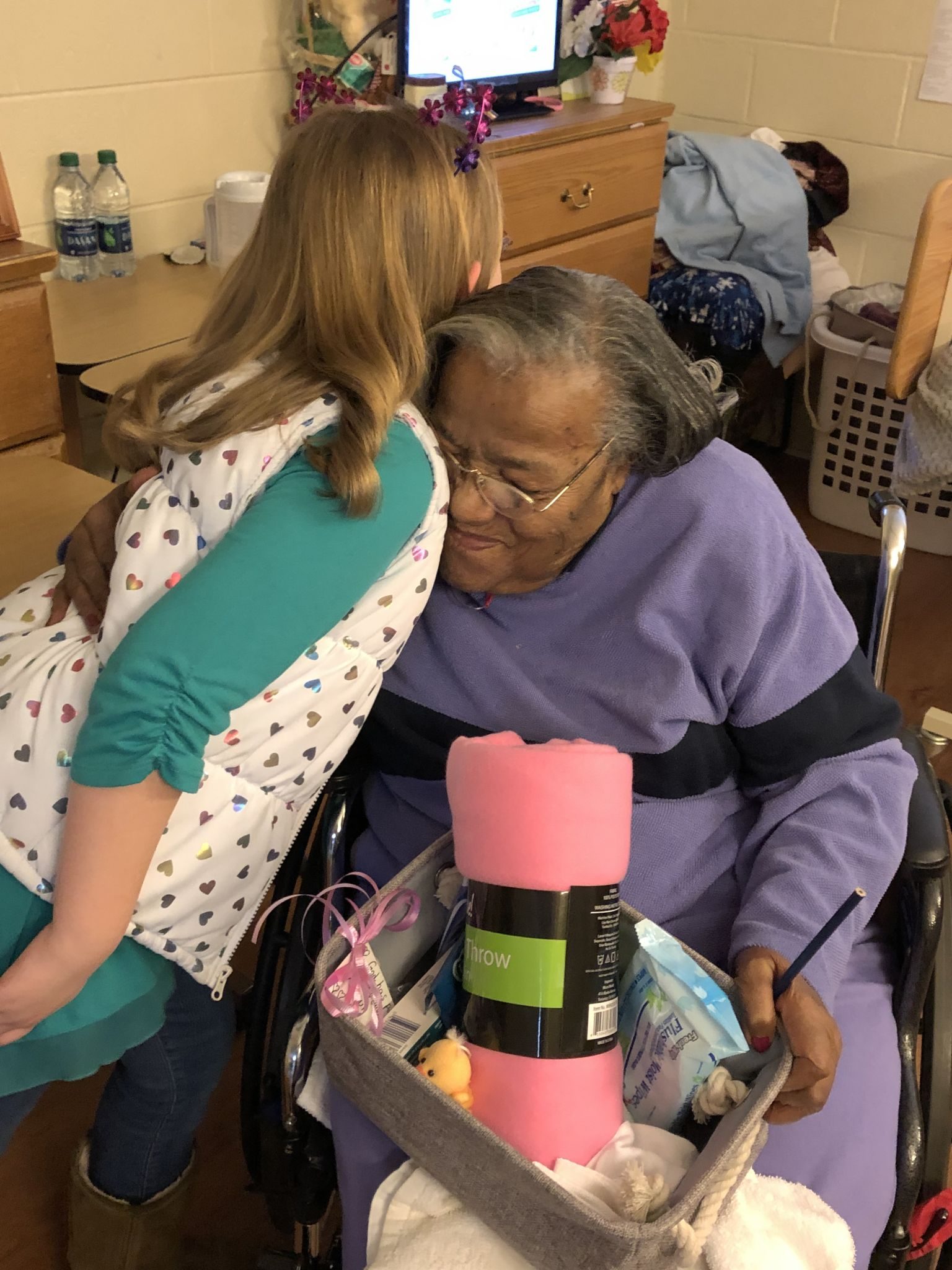 Roanoke Rapids, NC – April 9, 2019 – Giving back doesn't require a driver's license, a degree, or even a large bank account. All it takes is a big heart. Linley Godsey, 4th grader in Roanoke Rapids, has just that.
Creator of Linley's Little Love Baskets, Linley had it on her heart to raise money to purchase goodies for nursing home residents and the homeless in her local community. Signature HealthCARE of Roanoke Rapids residents were overjoyed to be chosen as one of the homes that Linley gives back to.
Each basket was hand-picked and filled with a blanket, a book, a stuffed animal, socks, and even a bible verse. Residents at Signature were delighted when Linley distributed the baskets and greeted every individual with a big smile.
Linley was inspired to create love baskets for the residents at Signature because her grandad was a resident at the facility two years ago.
"It was on my heart when I went to church at AWANA and they talked about what it means to reach out and help others," Linley said. "I had the idea of creating love baskets because I wanted to make people happy and smile in some way."
After bringing the idea to her parents, they supported Linley in any way they could and were able to help raise close to $800 in cash for Linley's Love Baskets. Numerous items were also donated.
The Signature HealthCARE of Roanoke Rapids community is so grateful and appreciative of the compassion and love Linley showed every resident. They are touched and their hearts are changed because of her kindness.
"The joy Linley brought to this home is a feeling we all will never forget, especially for the residents," Paula Hardy, Quality of Life Director at Signature HealthCARE of Roanoke Rapids, said. "The residents are still cherishing their love baskets and asking about that 'sweet and giving girl.' Linley is an inspiration to be the change you wish to see."
To donate to Linley's Little Love Baskets, you can visit her gofundme page at https://www.gofundme.com/linley039s-little-love-baskets.