Blog
SHC's Sheri Morin rocks it at the 44th FHCACA conference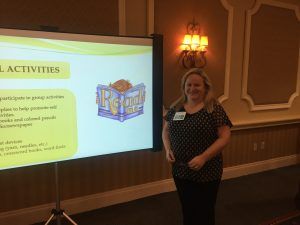 Back in February, Florida Health Care Activities Coordinators Association contacted me about the possibility of having one of our Directors speak at their 2018 conference and we knew it would be a perfect opportunity for our very own Sheri Morin to grab hold of this wonderful opportunity. On Monday, July 23rd at their 44th conference, Sheri presented on Integrating Quality of Life with Chronic Disease Management and the audience applauded her presentation!
It is through great leadership that we share our initiatives with others on the great care we provide and with leaders like Sheri Morin we know we are advancing our mission and our vision to radically change the landscape of healthcare, forever!
Kudos to our great partner, Sheri Morin, Quality of Life Director – Urban South.
by Kathy Gallin