Blog
South Louisville CEO Named a Finalist in Health Care Heroes Award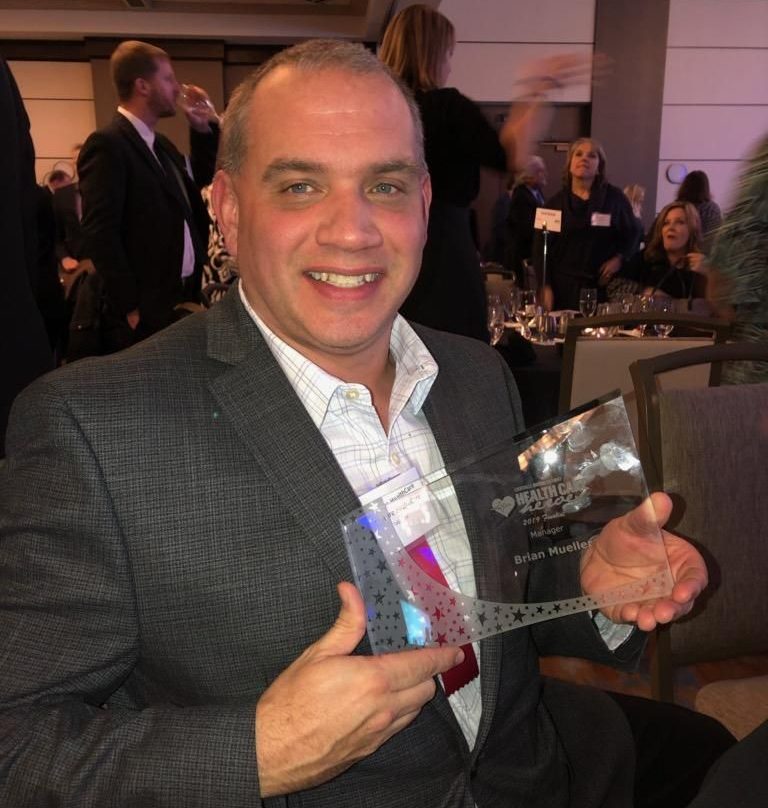 Louisville, Ky – February 22, 2019 – Signature HealthCARE of South Louisville's CEO, Brian Mueller, recently attended Louisville Business First's Health Care Heroes Banquet for 2019 as a finalist in the Manager category. The Health Care Heroes program honors individuals in the healthcare industry who have impacted the Louisville area by going above and beyond to make a difference in our industry.
Mueller exceeds expectations every day in his facility to ensure he is doing everything he can to make Signature HealthCARE of South Louisville a happy place to work and a great place for care. This includes everything from celebrating birthdays of his stakeholders and residents to discussing with residents what can be done to improve their experience.
There are many contributing factors that make Mueller a true Health Care Hero. His journey to becoming a health care hero began as an Activity Assistant and Social Worker. He later climbed the career ladder and joined an Administrator-in-Training program where he received his Licensed Nursing Home Administrator certificate.
"It was an extreme honor to be nominated for this leadership award by Signature HealthCARE. I am truly blessed," Mueller said. "The most rewarding part of it all is knowing that I may be impacting the lives of both my residents and stakeholders every day."
Aside from being an Administrator, Mueller has also been viewed as a great mentor. He has trained 32 Administrators-in-Training, along with several health care administration interns. Being in health care for over a decade, he is often sought out for advice and guidance, even from employees he no longer works with.
Under Mueller's leadership, South Louisville is rated with 5-stars from CMS. Not only has he earned three deficiency-free surveys during annual inspection by the Kentucky Office of the Inspector General, but he has also led buildings to the National Quality Award Bronze Level – Commitment to Quality Award, and the National Quality Award Silver Level – Achievement in Quality Award from the American Healthcare Association.
Mueller is a true representation of Signature HealthCARE's mission, vision, and Sacred Six, and while he did not win the overall award, he is still a Health Care Hero in our eyes.
To read Mueller's Q & A with Louisville Business First, please visit https://bit.ly/2tv7gsS.